Leading Survival And Hiking Company Products Recognized as Perfect Present for Hikers and Adventurers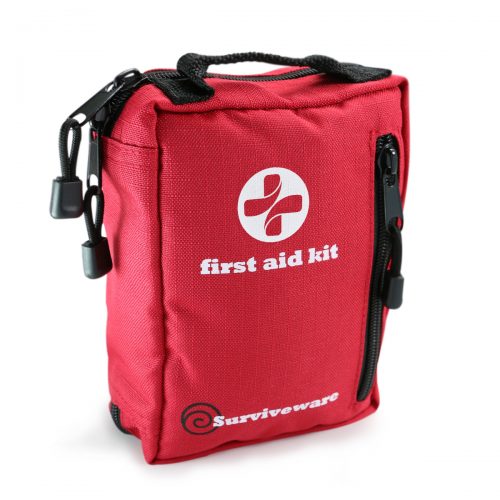 Woodbridge, United States - December 12, 2018 /MarketersMedia/ —
Surviveware's Small First Aid Kit is on top of the wishlists of many hikers, campers, hunters, and survival enthusiasts. This growing popularity can be attributed to the unique features and rugged quality of this first aid kit.
The kit is packed with 100 supplies that can be used to treat common wounds and injuries. The pack includes high-quality bandages, adhesives, steri-strips, and cleansing wipes. These items work well for people who partake in activities which may lead to cuts, abrasions, and scrapes, such as home chores and adventure-packed activities. Aside from these items, the kit also has ample supply of splinter probes, tweezers, trauma shears, a tourniquet, triangular bandages, and a removable CPR kit. In addition, the pack also comes with cleansing and sting relief wipes.
Surviveware's compact kit makes an excellent gift for individuals who want a portable kit that fits in their hiking packs and can be stored inside the car. The body if the kit is made from 600D polyester fabric. Since it is made of durable cloth material, it won't break or tear easily. Moreover, unlike plastic-cased kits, polyester fabric is lightweight and won't add weight to the kit. This feature makes it an ideal kit for camping, hiking, and hunting activities where every pound matters.
One of the favorite trademarks of Surviveware's first aid kit is its organization. The kit boasts labeled compartments that can help kit owners, first responders, and bystanders locate needed items quickly. This feature is essential especially during critical situations as one's natural reaction is to panic. The labeled compartments also help in identifying which items needs to be replenished.
Many Amazon customers are purchasing the Small First Aid Kit as gifts for their family and friends. Stephen, a Surviveware Amazon customer, has bought the kit as a gift. In his review, he shared his experience purchasing the kit and with the company's customer service, "This little bag packs a lot of quality first aid necessities in a small space. The bag is perfectly suited for a trip to the wilderness or just to the park. The pack contains the expected first aid items, but also trauma items like a CPR pack and a tourniquet. What is nice is each category of first aid gear is contained in its own clearly marked bag. The customer service provided by the vendor is outstanding. I received an email asking if I have received the product and an included 23-page guide to the contents of the bag, their picture, and their use. The guide also contains first aid instructions. I purchased this item as a gift and plan on buying one for myself."
Give your family and friends the care and protection that they deserve. Order this first aid kit today and enjoy 20% off your purchase by using the Surviveware's Amazon discount coupons.
Buy your Surviveware kit today by clicking here.
Contact Info:
Name: Amanda Condry
Organization: Surviveware
Phone: 703-910-5188
Website: https://surviveware.com